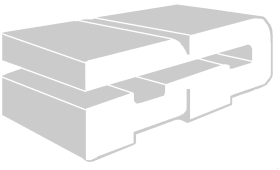 Blanchard Grinding capabilities.
Blanchard grinding gives us the ability to hold tight tolerances on burnouts and weldments, often holding plus or minus .001" to .003" on large plates isn't uncommon.
Our Blanchard department is equipped with a 100" blanchard capable of grinding 42" high, also a 60" blanchard capable of 36" in height, and a 42" blanchard able to grind 24" tall pieces.

Click image to enlarge gallery